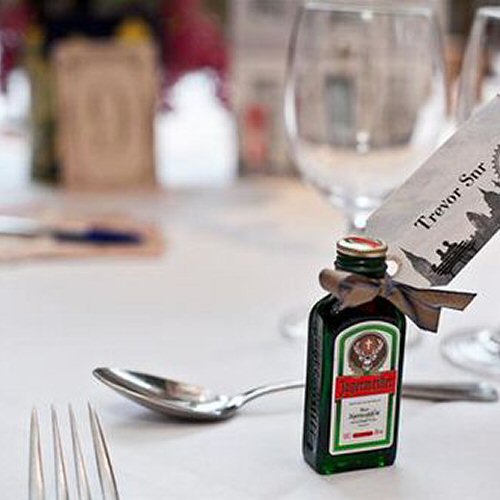 Rebecca's Jagermeister Wedding Miniatures
Rebecca chose Jagermeister Miniatures for her wedding favours and added a name tag, which doubled up as a place setting. Nice idea I thought!
Jagermeister Miniature 4cl Bottle. Whilst you can get these even smaller, 2cl, bottles, I think, for what it's worth, the 4cl size is more appropriate for your guests!